There's a starman waiting in the sky…. David Bowie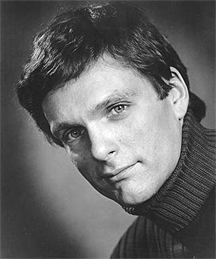 When setting out to write a tribute to someone on a website, the difficulty is to make it sound honest and true and not pandering for the sake of pandering. In this case I can say it's hard to actually define where and when I first came to know of Keir Dullea and why he's made such an impact on me enough to create this website but I'm asking for your indulgence.
I guess like all others my first knowledge of Keir Dullea was as the astronaut Dave Bowman in the Stanley Kubrick science fiction film 2001: A SPACE ODYSSEY. Being born in 1963 right about the time Keir was beginning his meteoric rise into the public domain, 2001: A SPACE ODYSSEY was already part of the collective consciousness of that turbulent era. A staple of the burgeoning of the independent filmmaker. the iconic words, "Open the pod bay doors HAL," were solidified in the minds of all who remember it. The disconnetion scene where Bowman in effect kills the HAL-9000's harddrive is in itself iconic, but I was only vaguely aware of it. No, my first real introduction to Keir Dullea happened in 1973 when he played the part of Devon, one of THE STARLOST. Living in Canada it was one of the most progressive television programs I'd been introduced to. I remember the somewhat cheep sets and visual effects, but that didn't take away from the fact I noted the name of the star, Keir Dullea. I always believed he was Canadian for some reason. Later I remember seeing Keir in a reprise of his role of Bowman in the Peter Hyams sequel 2010: THE YEAR WE MAKE CONTACT, however, my reasons for watching the film had more to do with my crush-since-Jaws on Roy Scheider who played hte part of Heywood Floyd (originated by William Sylvester), but that guy who played Bowman stuck in my mind. For some reason that name, Keir Dullea, and those eyes refused to leave my mind.
At some point I know I'd seen the film BUNNY LAKE IS MISSING though at the time I didn't realize the young actor playing the psychotic brother of Carol Lynley, was Keir Dullea. Seeing the film now I find that I was impressed with the way the actor handled himself opposite Laurence Olivier, no small task, but Keir did it. He managed to make the character of Steven Lake an equal brain to Olivier's Newhouse. Another role I remember Keir's face from was in the film BLACK CHRISTMAS as Peter. Keir showed a different side of himself in we really weren't sure if it was him or not making those phone calls and committing the murders, but Keir played his role with the right amount of menace, enough to keep us guessing right up to the end.
then came the role that brought Keir back to me in a real way. That was of Judge Walter Thornburg in a third season episode of LAW & ORDER: SPECIAL VICTIMS UNIT where he played the part of a judge whose step-daughter had been murdered. There was something in Keir's portrayal that caught me big. At that time I was deep into the process of writing my own first big novel and I thought of having Keir as a composite for one of my characters. The look and the ticks he had as Thornburg was exactly what I'd envisioned for the character I'd created. Unfortunately life intervened and that 'great' novel was put away. Recently I pulled that story out and re-examined it with a careful eye and while the look Keir had as Thornburg has remained, the impetus of the character has changed based on what I've seen of Keir's work, a body of work I've set out to discover.
Defining the Undefinable
I'm not entirely sure what that ineffable quality it is in Keir that has brought me to create this site, so I'll leave it up to Keir's 2001: A SPACE ODYSSEY co-star Gary Lockwood to sum it up, "Keir is a real prince of a guy, and he's a guy who won't harm anyone or anything. And he's a decent human being than I. He's a more honourable human being, and so he was a pleasure to be around and a very giving guy to work with." And I think that's what sums up my feelings for Keir. Other than a lot of pages dedicated tangentially to Keir, there has been no real effort to make a webspace solely for this amazing man. So here it is, willed into cyberspace. This is my dedication to him and as I begin to discover Keir's other works, I know I'll be as in awe of him as I am today, or likely moreso. I know I'll never be able to see him on stage, geography deems that impossible, I know whatever I've left to see of his will make me as eager to see more as Keir continues to act in films. As a man who has spent fifty-one years in the business, Keir Dullea shows no sign of stopping. Keir is still active in actor workshops and continues to do various live readings. Given where I am in terms of that novel, I have reinvented the character I created for Keir to make him more noble, though still with some corners Keir is so well at fleshing out. Having bought and/or streamed many of Keir's films and television roles I can say without hesitation that my trust in him has not been mislaid.
Keir Dullea is one of those rare actors who dare much and fear little. He's played The Marquis de Sade, killers, rapists and incestors and he does so without flinching. This is what makes Keir such an amazing talent. He's not afraid to delve into the obscene or the profane. And this is what acting is all about. Submerging a part of yourself in order to bring out the character who is so much unlike you. For the life of me I'm not sure why he hasn't garnered the same career as say Harrison Ford, Robert De Niro or a Michael Douglas. While comparable to De Niro, Keir's talents are better than Ford and Douglas. I'm not sure if it was because working with Stanley Kubrick on 2001: A SPACE ODYSSEY somehow made Keir out of reach, given he did become a God of sorts as the Starchild, but casting agents needed to look beyond that and see what Keir Dullea had to offer. Could he have been an Indiana Jones or Vito Corleone? Not likely. Keir has his own style. He's rugged without the gruffness of a Ford and intense without the method of De Niro, nor does he have the seeming entitled qualities of a Douglas. That's what makes Keir a standout. Each of his characters are as different from the last to the next. His roles have been diverse enough that he doesn't have to think of being typecast. As so many have said Keir's a natural. He blends into his characters with a skill I'm not sure any of the others I've mentioned can.
Fans who have met Keir say the exact same thing as Gary Lockwood. They mention his genteel nature and the love he has of his craft. That is rare indeed. But then Keir Dullea is rare. He's one of those good guys you want to win. Even as Rick in PAPERBACK HERO you rooted for him. As Clayton Anderson Jr. in MADAME X, you believed in his good nature and his want to redeem Madame X. As David in DAVID & LISA, you sensed his fragility but knew he'd triumph in the end. It's all because Keir Dullea didn't shrink from giving us complex characters though flawed, still moved us. It's all in Keir's magnificent eyes. You trust him. Even as the toadie Andrew Keener (E16X16 – Cost of Capital) on LAW & ORDER, you believed his arrogance and desire to protect his daughter, and his secrets…if not necessarily in that order. Moreover, I believe Keir has the abilities I need for my character. Harland Chambers is a complex multi-millionaire who would go to all lengths to protect his family. And I believe Keir Dullea could bring the magic he's done so many times to this character. I only wish I'd been able to write this story before now. To have been able to give this character to him to interpret in his own unique fashion would have been a joy for me. So for that reason, I dedicate this site to him. And Keir if you happen to see this, thank you for giving us so much to enjoy of you and your talent. We couldn't have wanted for anything more but that of your skill and grace. Thank you from the "depths of my soul" as Walt Thornburg put it.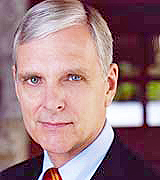 Dianne B. Dee — 02 February 2012; ONTARIO, CANADA